One of our newest additions to the William Raveis family is Chris Cameron, a sales associate at our brand new William Raveis Canton and Sharon office in Massachusetts. Chris is a Southern man from Kentucky but is now a real estate expert in the region of Dedham, Massachusetts, and its surroundings. He's also a family man who cares for his mother and his dog, Gracie! Read on to meet Chris Cameron and hear about his wonderful, full life!
Chris, left, with one of his happy clients.
William Raveis: What Drew You to the Real Estate Industry?

Chris Cameron: Real estate is my second career. I spent more than 30 years working in college athletics, communications & marketing at the University of Florida, University of Kentucky, and Boston College. When I was a boy, I thought I would become an architect. I would attend open houses with my parents and then go home and draw floor plans on notebook paper (nerd alert). I've always been passionate, maybe obsessed, about real estate and knew in the back of my mind I would try it someday. I met my broker, Renee Roberts, 15 years ago at an open house, and within five minutes I felt as if I'd known her my entire life. I knew this was the type of agent I would want to become, someone focused on relationships rather than just the sales aspect. The relationships are the most fulfilling part, many of my past clients have become close friends. I was excited about coming to William Raveis because of its brand and the great resources available to its agents. Some people are scared of or don't like change. I'm not, and I do.


WR: Where Did You Grow Up and Where Do You Live Now?

CC: I grew up in Ashland, KY, which is in the tri-state area of Kentucky/Ohio/West Virginia. It was an absolutely great place to grow up. It's beautiful and once had a thriving downtown, which was exciting. There was a steel mill that employed more than 5,000 people, and Ashland Oil, which famously launched Valvoline was headquartered there. My mom worked for the director of advertising at Valvoline, and every member of my family worked at Ashland or the steel mill. I worked at the mill, doing manual labor, every summer when I was in college. It was exhausting, sweaty, stinky, deafening, and sweltering. But working there in the summer and two jobs during the school year enabled me to graduate with no student debt.

Today I live in Dedham with my 81-year-old mom and my dog Gracie, who is my third rescue pet. I moved Mom from Kentucky to my house after she had a horrible fall 10 years ago and was diagnosed with ovarian cancer six months later. Boston has the best medical care in the world and she had surgery to repair the femur at Tufts and was up walking the next day. Thanks to her brilliant team of doctors & nurses at Dana-Farber Cancer Institute, she's alive and well today. We have been to Dana-Farber every three months for the past nine years for scans & checkups, and here she is, healthy. Mom is brilliant and the sweetest woman in the world with a quick, sharp wit. We laugh constantly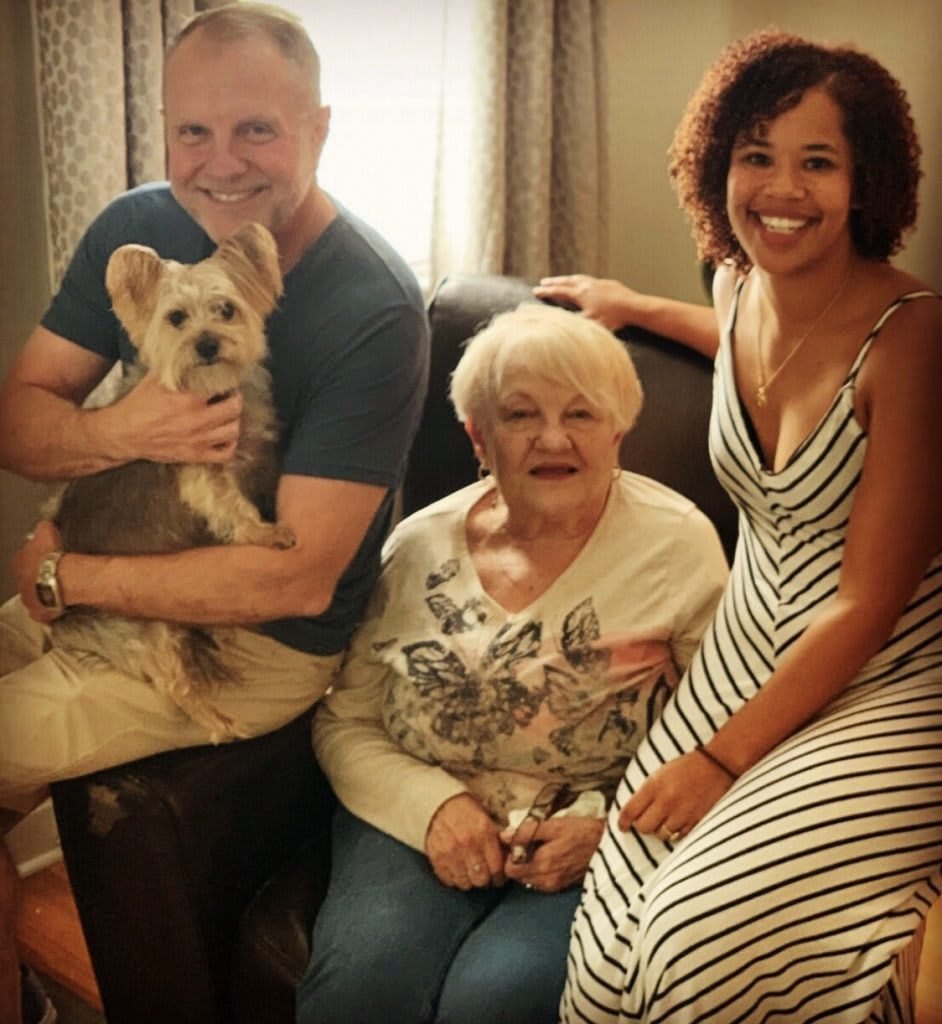 Chris, Gracie, his mother, and a friend in Dedham, Massachusetts.
WR: Name One Celebrity, Dead or Alive, to Who You Would Like to Sell a Home?

CC: Steve Jobs. First of all, I'm almost certain it would be a cash deal with a pretty decent commission. But more importantly, I admire him because he and his company changed the world with the invention of the smartphone. It's been revolutionary and transformative, right up there with the harnessing of electricity and invention or the original telephone. It's changed all our lives, hasn't it? I'm sorry he had to die at such a young age.


WR: Name 5 Things That Most People Don't Know About You.

CC: I eat a crunchy peanut butter and banana sandwich on 12-grain bread every day for lunch; my dad was obsessed with that sandwich as well. Think about it – it's the perfect food. Protein, fiber, fruit, and delicious.
I survived a head-on collision with a drunk driver when I was 19 years old. My head crashed through the driver's side window. Fortunately, I walked away with only a huge scar on my scalp. It's still there, and I'm hoping the rest of my hair doesn't fall out anytime soon.
I know the lyrics from hundreds of rock & pop songs and could retrace my entire paper route from when I was 13 years old but can't remember what I had for dinner last night or where I left the scissors.
I was obsessed with Batman as a kid and got to sit in the original Batmobile.
I was a chubby kid until the age of 15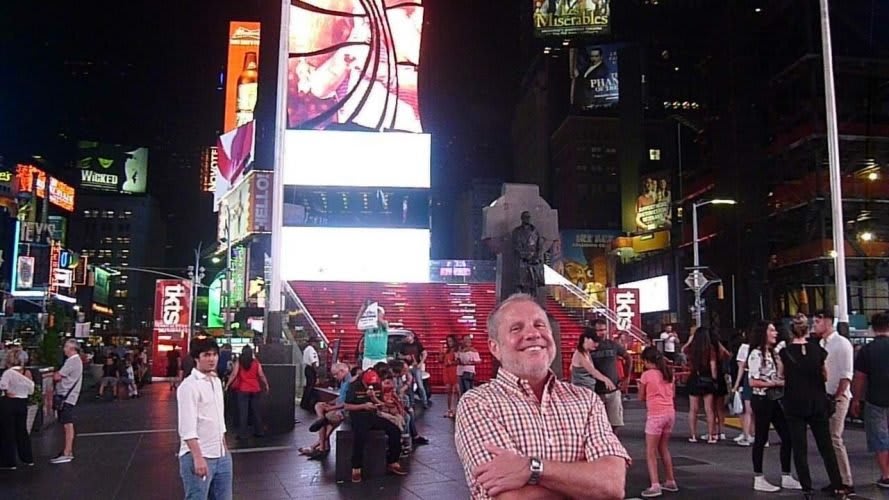 Chris in New York City.


WR: You Are Stranded on a Deserted Island for One Year, You Get to Bring 3 Things – Tell Us What They Are.

CC: dog. Many other dogs. My phone, but is that cheating?


WR: Most Used Feature on Raveis365? Most Used App on Your Phone? Tell Us Why!

CC: Since I'm fairly new to Raveis, I have spent the most time on MoxiWorks so far, organizing my contacts and planning regular communications with them. The most used app on my phone is a guilty pleasure – Words With Friends. I'm obsessed with it.


WR: What Is the Best Advice You Received From Your Parents or Loved Ones?

CC: My mom constantly reminds me to enjoy my youth and have balance in my life. And to moisturize. It works, gentlemen.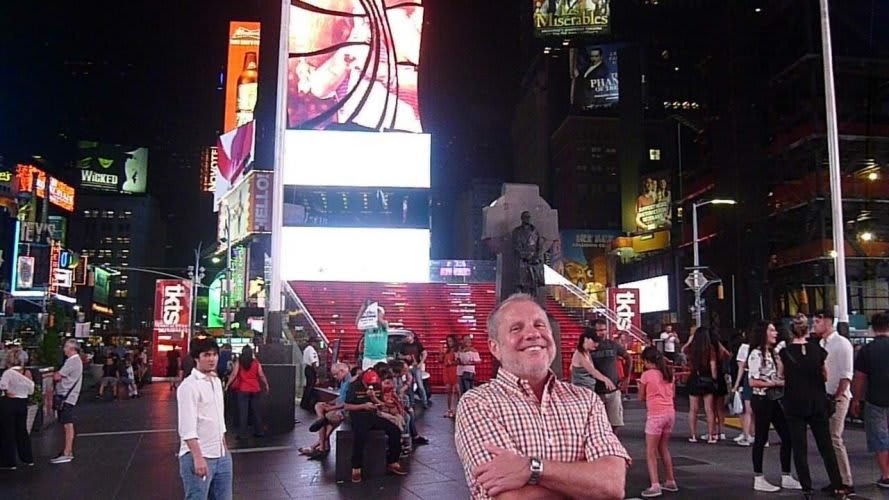 Chris in New York City.
WR: If You Weren't in Real Estate, What Would Be Your Dream Job?

CC: Finding homes for dogs at kill shelters, especially senior dogs. Or owning a farm and rescuing them all myself. Can you tell I have a soft spot for dogs?


WR: What Are Your Favorite Local Activities That You Participate in?

CC: I love everything about spring and summer because I enjoy being outdoors. I love going to the Cape, although it's difficult to get away during the spring and summer selling seasons. I have a good group of friends at my gym, which is important to me for social engagement. And I love spending time with my friends, trying out new restaurants. There are so many great ones in our area.


WR: Fill in the Blank: Your Day Cannot Begin Without
_____

?


CC: A large cup of Starbucks breakfast blend with cream, a whole-grain bagel, and reading the Boston Globe online.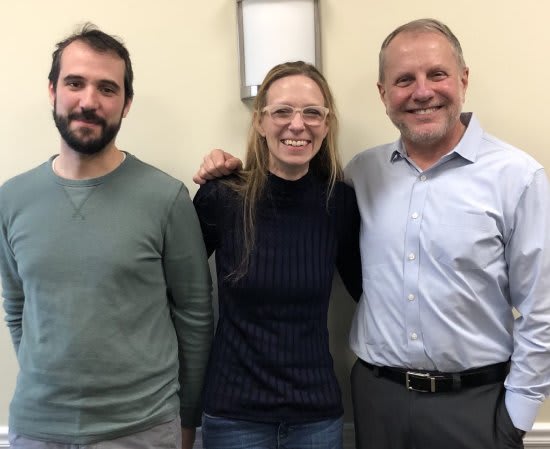 Chris with more pleased customers!