If you're looking at houses in Canton, MA., you could find yourself stepping into the land mines that are bidding wars.
While Canton doesn't make the
top 15 cities nationwide when it comes to bidding wars
, that doesn't mean you won't have to find your inner magician to land the house you have your eye on.
With fewer homes than buyers, Canton is a seller's market, making it a bit more challenging to find the home of your dreams.
According to a national real estate brokerage firm, on average, houses in Canton, MA., stay on the market for about 20 days, but exclusive homes might move more quickly, which provides little time to gather the information you need at sale time.
Be prepared

You don't want to show up to a home tour without some kind of incentive to help boost your chances of winning the war.

You also don't want to show up completely unaware of the neighborhood's market. Do your research and know what homes in the area are selling for before you make your offer. It's okay to bid high but have a ceiling.

If you plan to pay cash, bring along some earnest money. Experts say a cash offer doubles your chances of winning a bidding war. If you can't liquidate that much cash so quickly, getting pre-approved for a mortgage–preferably for slightly above the asking price of the home you have your eye on is almost as valuable as cash. Bring that paperwork as well.

Both of these moves make it less likely that a sale won't go through due to financial concerns, and your efforts to make the sale easier on sellers won't go unnoticed.

Homes for sale in Canton, MA., are unlikely to sell to the first bidder since the market is so tight, but smart, thoughtful moves can give you an edge.
Have a great real estate agent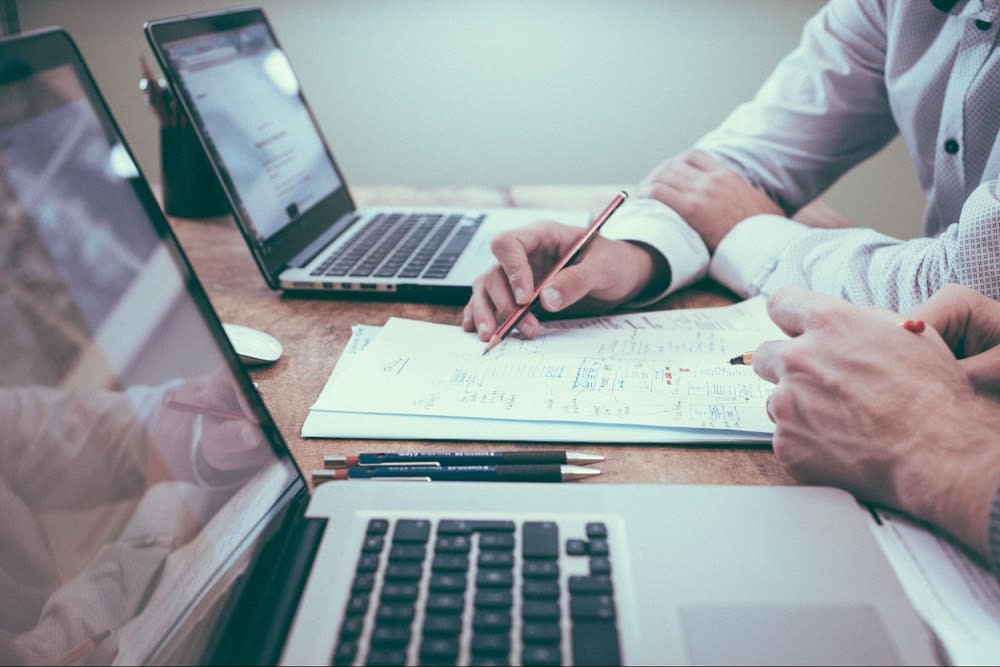 Source: Unsplash
While bidding wars are less likely with luxury homes,
10% of buyers are seeking high-end property
, which suggests that a bidding war is not impossible, even in a smaller town such as Canton, MA. Given its proximity to Greater Boston, it should be no surprise that practices standard in big cities has found their way to the suburbs.
A local
real estate agent
with experience in luxury markets will also have experience with bidding wars and will be ready to help you navigate while preventing you from making an offer too high for the actual value of the potential property.
An agent will also have a good idea about what properties are expected to go up for sale and, after meeting you, an even better idea of what you're looking for in a home or investment property.
Pay more

We've said it before, but adding extra to the asking price is the ideal way to win the battle and earn your home if finances are the seller's primary motivation.

While that figure could be sizable when looking at a luxury home, in the majority of cases, that home has been remodeled, painted, had floors and carpets redone, appliances replaced, and perhaps its roof as well, so your home will be white-glove ready for you to move in.

Such perks might make it well worth offering more when looking at high-end homes for sale in Canton, MA, just for the peace of mind of not having to think about replacing big-ticket items for years.

If you're not sure how much above the asking price you should offer, your agent will know the market, making it easier to make a favorable deal for everyone.
A pending sale might not mean the end

If the seller of your dream home accepts an offer from another buyer, you may still have some options. Have your agent check and see if the seller is still accepting offers, even if the home has a contingent offer. It's possible the sales contract includes a kick-out clause, which allows you to make an offer while the sellers return to the first buyers and will enable them to counter-negotiate.

If you offer a price that's high enough — and worth the seller's time to evoke the kick-out clause — you could get lucky and win your dream home.

Otherwise, ask your agent to keep an eye on the property, just in case the sale should fall through, which would be another opportunity to amp up your offer and land one of the finest homes for sale in Canton, MA.
Partner with a Canton real estate agent today